Our Company Has Repaired

Thousands of Irrigation Systems Since 1962!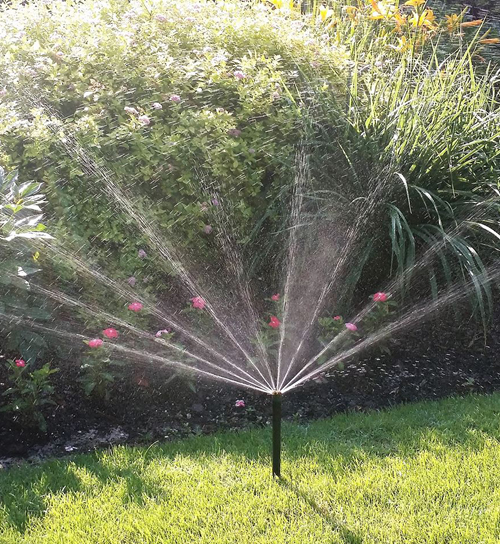 If it is broken, we can fix it.
There's a good possibility you're here because your irrigation system is in need of repair. We understand how frustrating it can be. The good news is that repairs are our specialty. Our company was founded on installing nothing but the best irrigation systems, but over the years, in addition to our systems, thousands and thousands of systems have been installed by companies that have moved on to other things.
Elliott Irrigation Co. Inc. was ranked in the top 10% of all companies in the Green Industry in the USA.
Elliott Irrigation is dedicated to providing you the best irrigation service in Birmingham. With decades of experience, and over 10,000 homes visited, there's no reason to go elsewhere.
You're at the right place, and with an A+ rating with the BBB, and Angie's List, you can search no further.
Some things you should know. (worth the read)
Who's doing the work?: Irrigation systems are difficult to repair. Because of our experience odds are… we can fix it. We know it is hit or miss when looking for someone to do service. And yes, there are a few great companies in our area. The right "fit" is important. Give us a call and let's see if we can work together to get your system back up and running.
All brands covered?: We have access to any part needed, but in many cases replacing with newer technology is best.
Tempted?: It is so tempting to have a landscape maintenance company make a repair, but do they really have what it takes? This is not a sales pitch, rather it is the reality that you will most likely end up having to call a professional after the fact. Spend your hard earned money once, and rest assure your problem is addressed properly.
Did your irrigation system come with your home?: There're are some beautiful neighborhoods in our city, and irrigation systems are a requirement when each home are being built. Sadly, most are installed as an afterthought. The good news is that we can shape these into well performing systems.
Do you want to save money?: Technology has finally found it's way into the irrigation world! We now have some remarkable options that make your irrigation more intelligent. To be honest, we don't think these are options, instead they're mandatory. Your irrigation system needs to never run during, or right after, a rain shower has occurred. We can stop that from happening. How about adding new nozzles that use less water, yet still get the job done? We can do that. Lastly, we can add sensors that adjust your water schedule automatically. Imagine how nice that would be in August!
Do you want to really save money? Did you know that in most areas you don't have to pay sewer tax on irrigation water? The solution is installing a water meter that measures how much water your system uses. They use a heck of a lot of water, so the savings is significant. We estimate that you can recover the cost of your whole irrigation system (not just the meter installation) over an 8 year period. We've seen the smiles.
Book Our Irrigation Repair Services!